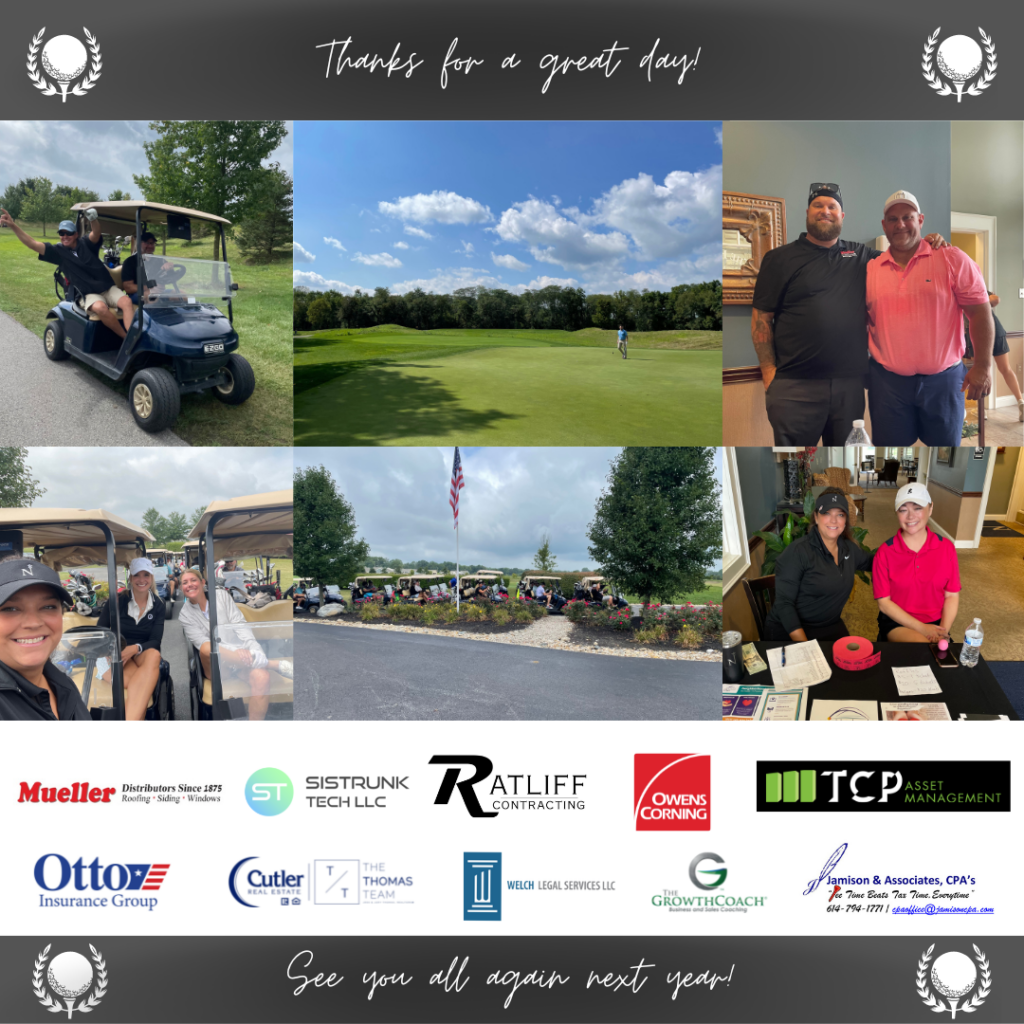 ---
Huge Thanks to Everyone Who Helped Make Our Day Successful and Fun!
As the leaves continue to fall, the days get shorter, and the temperature drops, we're looking back very fondly on the golf outing we had this summer. And we're wishing we could go back and do it all over again!
Back in August, Ratliff Contracting, with the help of several fantastic company sponsors, put on its first ever inaugural golf tourney at Northstar Golf Club in Sunbury, OH. Even though we had never done something like this before, and despite being nervous about all the things that could potentially go awry, the event was a huge success and everyone had an absolute blast. Few things can beat playing golf with friends and family at a pristine course on a gorgeous Ohio summer day. We had over 60 people come out to play!
And to top it off, it was all for a great cause. All of our proceeds went to benefit our local Big Walnut Neighborhood Bridges group, a wonderful organization dedicated to mitigating the effects of poverty in suburban and rural America. Their focus is on family, especially children and students, and they use their resources to provide all kinds of support to families and communities in need. We were thrilled to learn we had raised over $3000 dollars to contribute to their mission.
We are so happy to have had this opportunity, and we'd like to thank everyone who had a hand in its success. Judging by how well our first outing went, we can hardly wait to do it all again next year. Be sure to follow us on Facebook so you never miss an update from us about next year's outing, because it's going to be even better! Thanks again to our sponsors and the terrific people who participated, and the whole Ratliff family wishes all of you a happy and healthy holiday season. See you next year!
---