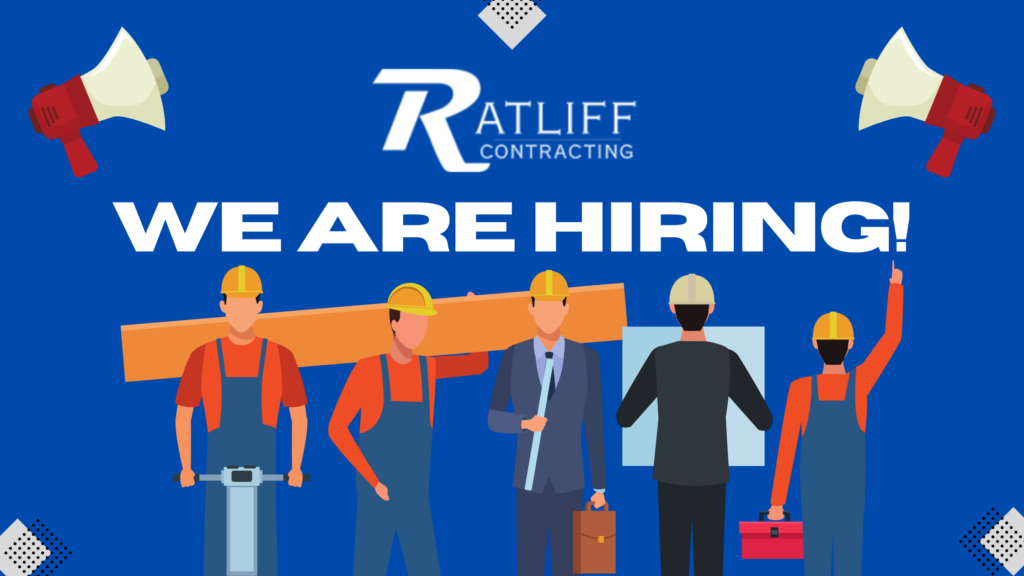 | | | |
| --- | --- | --- |
| Job Type: Full time | Pay: $50,000 – $150,000 / year | Location: Westerville, OH | Driving |
Join Our Growing Team
We are looking for trustworthy, take-charge individuals to join our growing team as job site supervisors. The role of a site supervisor has broad responsibilities, ranging from managing staff and overseeing projects, to maintaining safety protocols and implementing site procedures. Our ideal candidate is experienced, responsible, team-focused, and knows how to take care of customers. We are offering job site supervisors an annual salary of $55K-$65K, a company truck, and the opportunity to work with an awesome and quickly growing team.
Ratliff Contracting is family-owned and operated by Bryan and Danielle Ratliff. After many years of working for other roofing companies, Bryan and Danielle decided to bring their expertise and quality workmanship straight to the customer. With quality and attentive customer service as the foundation of Ratliff Contracting, we know our customers will be taken care of when they call us for help.
Site Supervisor Duties and Responsibilities
Oversee residential roofing, siding, and gutter replacement jobs
Manage multiple projects and multiple teams of subcontractors simultaneously
Communicate project-related updates to customers and property owners
Communicate with customers regarding products and services
Maintain site/property safety, security, and cleanliness
Handle project and customer-related issues appropriately according to established procedures; prepare and file accident reports
Set project goals and oversee projects to completion; schedule and track assignments
Handle sensitive information with confidentiality
Ensure compliance with company or government regulations; ensure compliance with contracted service level agreements (SLAs); maintain up-to-date county, municipal, and state licensing
Site Supervisor Requirements and Qualifications
Years of prior experience in managerial or supervisory roles
Must be comfortable with heights and getting on/off ladders/roofs
Proficiency with multiple computer operating systems and software applications
Reading comprehension of technical documents
Excellent written and spoken communication skills
Exemplary analytic problem-solving and troubleshooting skills
Proven leadership skills with a large and diverse workforce
Ability to nurture effective professional relationships with staff and clients
Strong project management abilities
Confidence to thrive under pressure
Professional demeanor and attitude
If you are interested in the position, please fill out the form on this page and upload your resume, or visit our job listing for this position at indeed.com to fill out an application and schedule an interview.
Career Application
Career Application Form